Cstudio Design is a multi-disciplinary design company founded by creative director, Christine Sullivan. Our passion lies in creating award-winning work for cultural, humanitarian and community-based organizations.
We are a collective of strategists, designers, writers, developers and thinkers. Our strength relies on our network of talented, scalable teams which we can customize to address the specific needs of any given project.
We believe every organization is unique and has a compelling story to tell. We work to bring that story to light through engaging communication so your organization will thrive.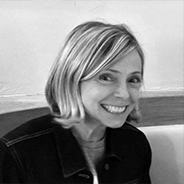 CHRISTINE SULLIVAN, Creative Director
christine@cstudiodesign.com
Christine is an artist and creative director having worked for clients such as Museum of Indian Arts and Culture, The Guggenheim Museum, Lower Manhattan Cultural Council and The New Press.
Christine began her career as an advertising copywriter, then later became an advertising art director, working her way up to Associate Creative Director at Merkley Healthworks Advertising. Soon after, she began her own design practice with her first client being the Guggenheim Museum. Various non-profits and arts/cultural organizations soon followed and in 2007 Cstudio Design was formed.
Forever enticed by new opportunities and developments in the world of communications, Christine's strong foundation in and love for great concept and design is at the forefront of any new project she takes on.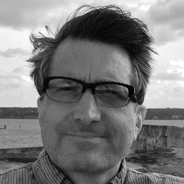 BROOKS WILLIAMS, Account Manager
brooks@cstudiodesign.com
Before joining Cstudio Design, Brooks has owned and operated Harmonic Ranch, a media production company specializing in audio and video projects for companies such as Absolut Vodka, Simon and Schuster Interactive, M&Co, Diller & Scofidio, Sesame Street, Discovery Channel, Walt Disney, PBS-Live From Off Center, A&E, Biography Network, Museum of Modern Art, among others.
In 1995 Brooks founded El.Net an ISP (Internet Service Provider) and web development company. Clients included famous artists and non-profit organizations such as PEN American Center (Pen.org), The Clocktower arts organization (ClockTower.org), and Roulette (Roulette.org), a new music venue and support organization.
Brooks also founded TimesSquare.com, an online magazine featuring articles, videos, and listings for NYC tourists.

TESTIMONIALS
Christine Sullivan has a wonderful sense of design and attention to detail that fits well in the arts and cultural arena. Her "can-do" attitude, organizational skills, and quality of work is outstanding, and her strong ability to work on project teams has garnered the respect of everyone around her.
Christine has worked on an extensive amount of museum gala/event branding and promotional materials for the Guggenheim museum including logos, invitations, event programs, journals, and websites.
— Marcia Fardella,Design Manager,Solomon R. Guggenheim Museum
We first met Christine and Cstudio Design via an RFP we placed for a graphic design concept for our annual gala. Christine and her team produced excellent results throughout the entire process. We absolutely loved their design concepts and found the team approachable and flexible. I would highly recommend Cstudio Design Design.
—Marisa Olsen, Marketing & Communications Manager, Lower Manhattan Cultural Council
Cstudio Design developed a new logo for the Kim Center for Social Balance that we absolutely love. We have a very public-oriented mission, so I know that we're lucky to have connected with Christine from the start. She really took the time to understand our mission, our process, and our personality. This was particularly important because we need the versatility to appeal to both corporate and popular audiences across a range of media – from marketing collateral to our website to social media to research reports. Christine is insightful in the creative process but also in strategizing as a nonprofit – a powerful combination of skills – and I'm definitely looking forward to working with her on our future needs.
— Dr. Hei-ock Kim, Founder And Executive Director, The Kim Center for Social Balance
I have worked with Christine Sullivan of Cstudio Design personally since 2002 and she has been a great help to our publishing company as a whole. In addition to designing many book covers and interiors for me over the years, she's also helped our marketing and publicity departments in creating catalogs, ads, and other marketing materials.
I feelCstudio Design's fresh, clean, contemporary sense of style will be of great benefit to any promotional effort.
— Maury Botton, Senior Managing Editor & Art Director, The New Press
Christine worked with us to develop a website design that could speak to several different audiences, including activists, donors, and the media. She created a design for our site that conveys professionalism without compromising our credibility with grassroots activists.
We love the design of our new site and have received glowing feedback from both long-time members of our organization and curious first-time visitors.
—Heidi Boghosian, Executive Director, National Lawyers Guild
I have appreciated Christine's strong work ethic and ability to quickly complete projects for us, working with both Art Conservation Group employees and outside vendors. She is able to translate our ideas into compelling visuals and communication is always easy. I highly recommend Christine and Cstudio Design to any organization looking for a talented, hard-working graphic designer who can deliver extraordinary branding and messaging.
— Leslie Gat, Owner, Art Conservation Group
Christine Sullivan has been a dream to work with. I personally selected her and her company Cstudio Design out of more than a hundred applicants because her work initially struck me as polished, visionary, clean and very professional. Ever since, I have not had one single regret. She delivers exactly what she promises and she could not be more polite, approachable, or accessible. I intend to use her for many more years to come.
—Nick Kindrick, Founder, NKFYT